I found Kimba's blog and she's hosting this fun open house party. I do have a few more areas to photograph, but it's already past 1am and I do need my beauty sleep.

Hope you enjoy, have fun partying! I am loving all these beautiful decorations!

p.s. Please keep in mind that I

just moved into this house two weeks ago

!! Yikes!


Ta da! The tree. It's very glittery and jewel tone-y (yes I know tone-y is not a word). Someday I'll also have a "grown up" tree but this is the third year I've done this color scheme and I still love it! I have a bunch of really shiny glass balls that are on the insides of the branches. In person it makes it look very colorful and kind of like a kalidescope. You can hardly tell they're there in pictures. Boo on my camera.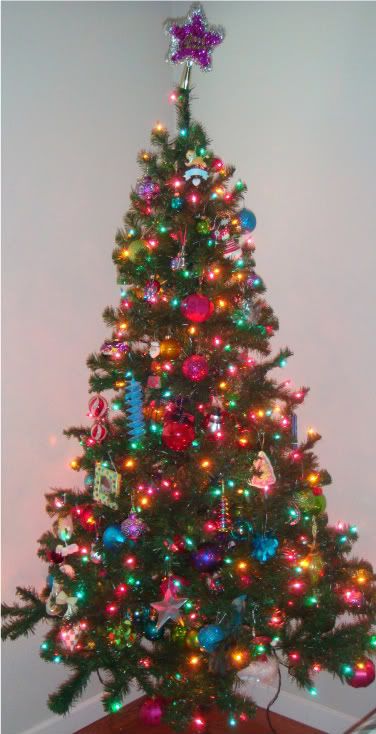 Oh, another little fun fact is our house burned down when I was about 18 and we lost all our Christmas ornaments. So that's why you don't see any vintage anything on my tree. This is something I get sad about every single year because I am a sentimental fool and I thought about putting those ornaments my tree w/my kids when I was little.
close up of my totally cheap star that totally matches everything.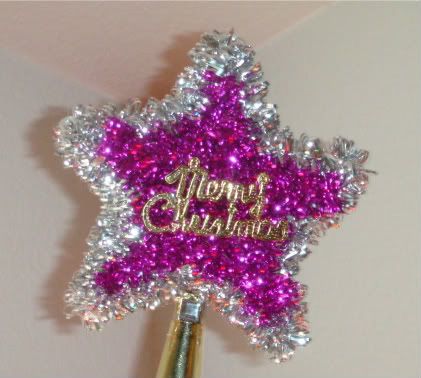 a for aiden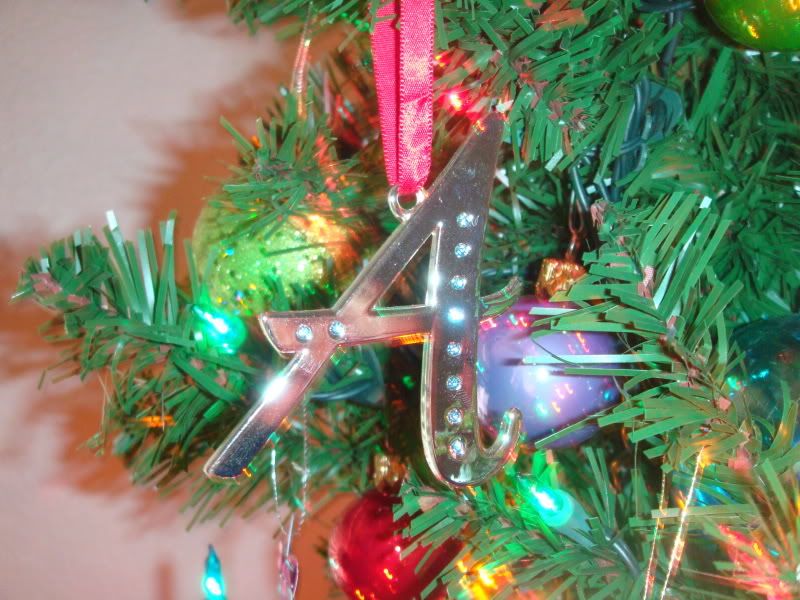 baby riley and a chewbaca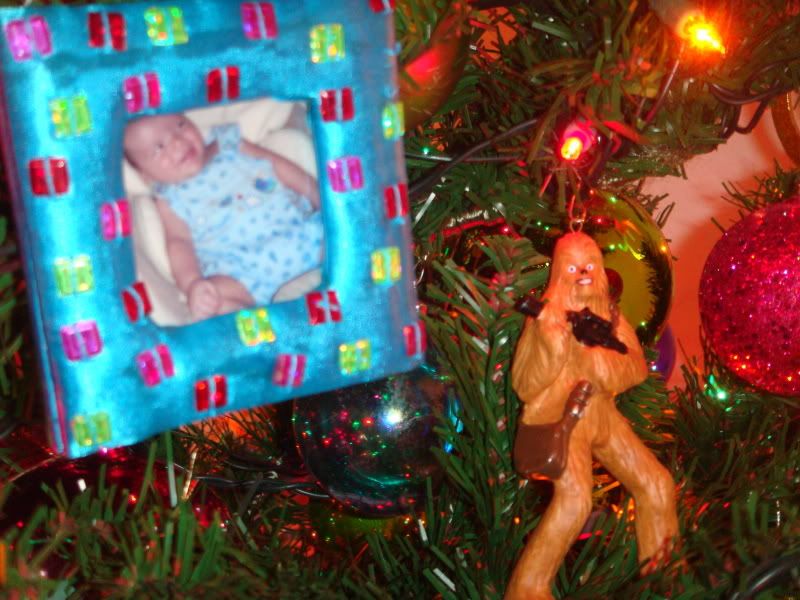 i made this one
i made this one too
one of many 'baby's first christmas' ones...but i love them all!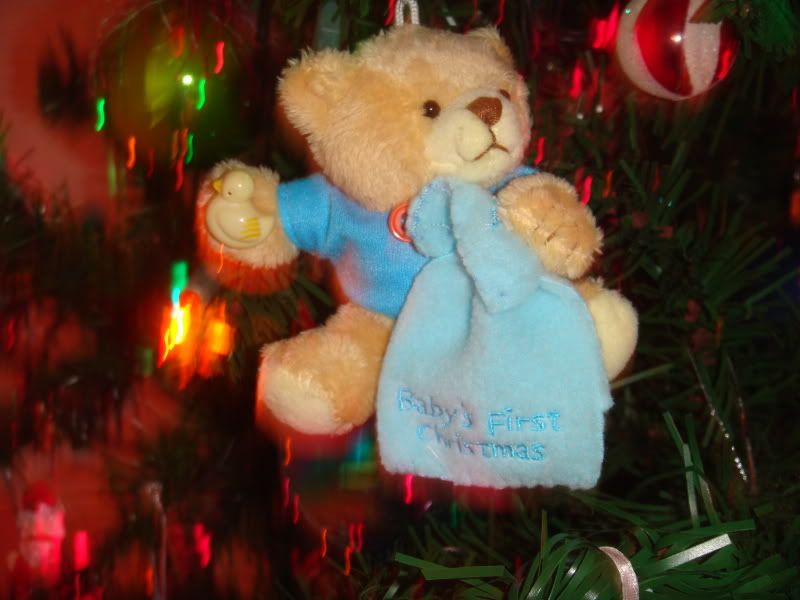 probably my most fave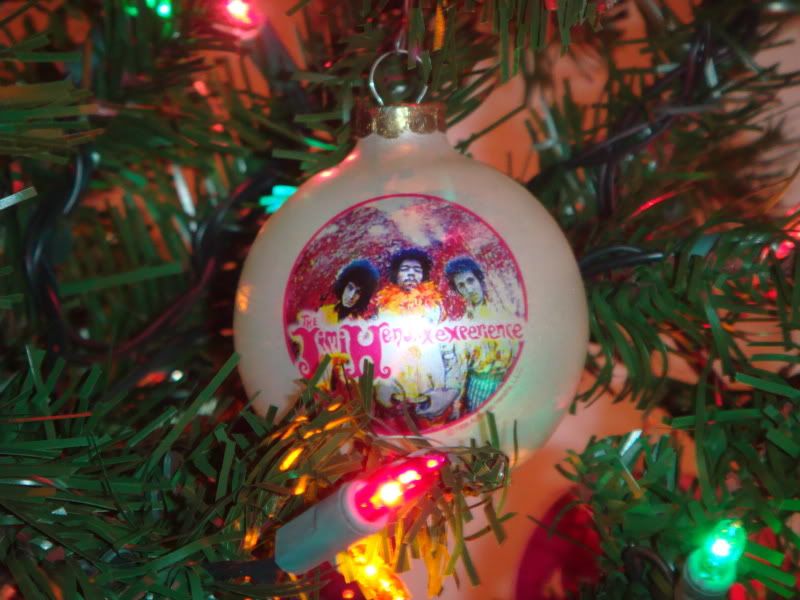 This is our "entryway" table. It's an old desk that I found @ Salvation Army and painted white. It needs a new coat of paint and some new knobs. Project! :) For now, I need to add some more Christmas stuff. It's hard to keep Riley away from that bowl of balls, let me tell you!
this little area is in the tv room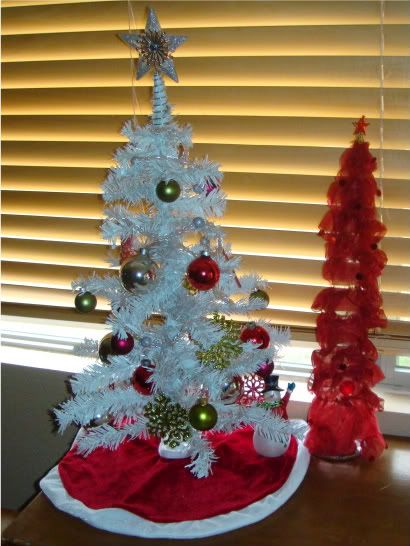 i love this star
this is our disco snowman (we have a disco santa too but I don't have a pic of him right now)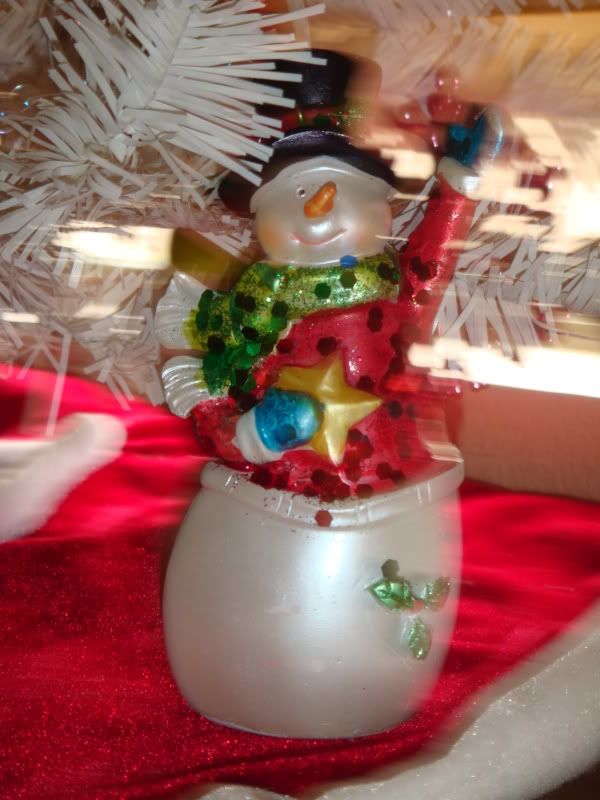 This is the guest bathroom. Yes that "love" garland is really for Valentine's Day and I have a beach towel hanging up. It all matches, so who cares?
The little Mr & Mrs Claus' were from the $2.50 area of Target.
In fact, this garland came from the $1 spot at Target too!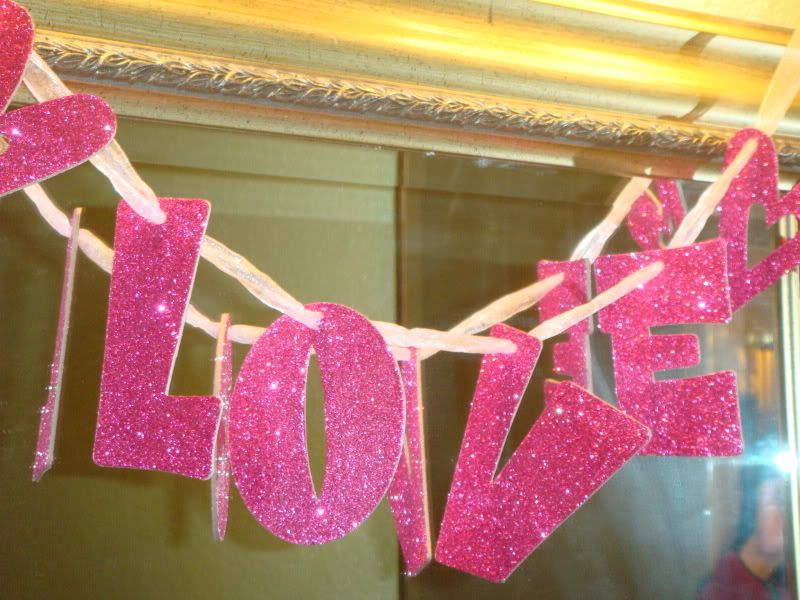 This is our linen closet. The doors don't quite fit...one of the many things on our to-do list. I'm pretty sure I got those stockings at Dollar Tree!